Family Bios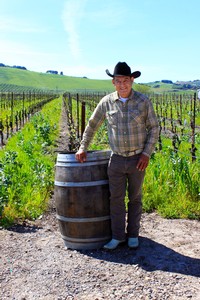 Reynaldo Robledo - Founder
Reynaldo migrated from Michoacán Mexico at the young age of 16 in 1968 in pursuit of a better life for himself and his then girlfriend, Maria Ramirez. With his incredible fortitude and ambition, he took every opportunity to learn the craft of viticulture and acquire business acumen. He eventually became one of the most sought after vineyard consultants in Sonoma County. Reynaldo eventually married Maria and together they had nine children, all of whom grew up working in the vineyards. He established two companies that are now operated by six family members. To this day, Reynaldo enjoys working in the vineyards alongside his children and grandchildren who have inherited the same passion for the industry he fell in love with years ago.
Maria Robledo
Maria Robledo came to the Napa Valley to join her husband in 1970. Maria has always been the one to bring her family together by preparing her delicious meals. She enjoys tending to her garden where she grows fresh vegetables for her dishes as well as beautiful flowers for the tasting room.

Everardo Robledo – Winemaker/ CEO
Everardo has earned his winemaking skills while working alongside his father in the fields from a very young age. Everardo believes that the wines are mostly made in the vineyard. His years of careful attention to soil conditions, viticulture and the cycle of nature shows up in the wines he produces. When he is not in the fields or overseeing the winemaking process Everardo somehow also has energy to act as the President of Robledo Family Winery.
Jenaro Robledo - Vineyard Manager
While working in the fields with his father and siblings, Jenaro quickly caught his father's attention. Reynaldo immediately noticed Jenaro's skills and interest in the vineyard. When the family established Robledo Vineyard Management Company in 1996, Reynaldo couldn't think of a better individual to manage and oversee the company. Jenaro has certainly inherited his father's passion for the vineyards and enjoys mentoring the men in his crew.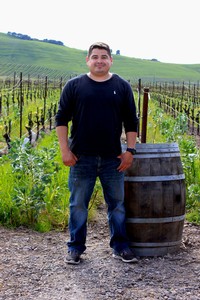 Francisco Robledo - Cellar Team
With a great passion for wine, Francisco found his role in the family business in 2007 with the opening of Robledo Cellars. After working in various positions in the family business, Francisco ventured out and began interning at several Sonoma and Napa Valley wineries to gain more experience in the cellar. Francisco can often be found working alongside Robledo's consultant winemaker Julian Gonzalez, in his families cellar learning more about the winemaking process.
Luis Robledo - Sales Representative
From a young age Luis knew that he wanted to work in the family business. When they began producing their own wine he was eager to become the sales representative for businesses. With his knowledge and expertise, Luis is able to assist guests as well as business clients in making selections that best fit their needs. Through the years, Luis has established relationships with several restaurants and retailers. He works closely with restaurants to help create food and wine pairings to educate staff about his family's wines. He can often be found participating in tastings around the country.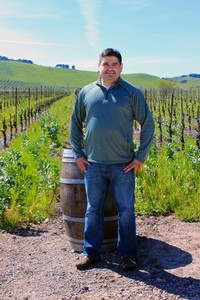 Lazaro Robledo - Tasting Room Manager
In 2003, with the opening of Robledo Family Winery, Lazaro found his niche in the family business by managing the tasting room. Usually the first to greet visitors, Lazaro has a natural ability to make guests feel right at home when they visit the winery. He enjoys sharing his family's humble beginnings and their determination to achieve the "American Dream." Lazaro plays a major role at winery events and enjoys hosting groups for private wine pairing dinners. He also works closely with wine club members and assists in the management of Robledo's "La Familia" wine club.