Visit Us - Wine Experiences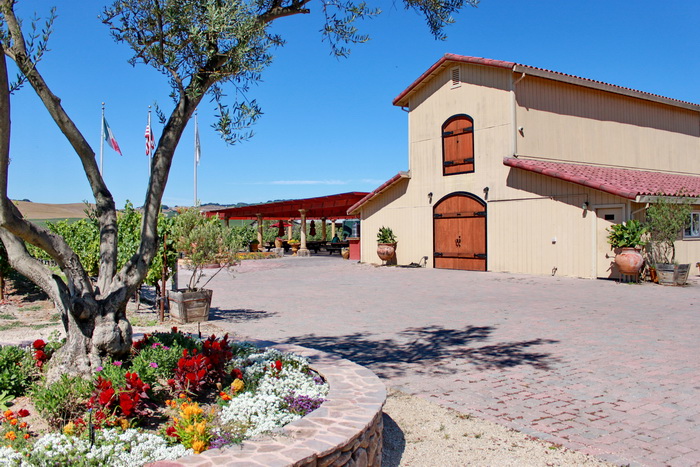 Tasting Room Hours
Monday through Saturday
10:00 am to 5:00 PM
Sunday
11:00 am to 4:00 PM
Reservations
Small Groups (1 - 6 people)
A wine tasting experience at Robledo offers a delightful blend of sensory pleasure, natural beauty, and educational immersion. We invite you to taste our remarkable wines, embrace the region's captivating spirit, and create lasting memories in the world of wine.
Price varies depending on the tasting selection made at the time of booking, for more information please see our different experiences below.
Large Groups (+7 people)
Group rates differ from the flights below. Parties of 7 people or more are required to schedule an appointment for a group tasting at (888) 939-6903 or email robledotastingroom@gmail.com.
-Group tastings are $45 + tax per person. Price includes a Go Vino glass that you can take home and the reservation fee to secure a table at the winery.
-Bottle Service: Group is able to purchase wines from our current list and enjoy them either in our tasting room or picnic area. We require a $25 + tax per person bottle service fee. Each individual receives a Go Vino glass.
Estate Release Tasting
$35.00 + Tax
Join us for an Estate Flight Tasting through a selection of 3 estate white wines with the perfect transition to our 2-estate red wines.
Private Release Tasting
​$40.00 + Tax
Start off your Private Release Tasting with our special award-winning Chardonnay, Los Carneros, that has been served at The Whitehouse. This tasting then is followed with 4 of our bold red wines, collectively reflecting the diversity of the Robledo portfolio.
Sweet & Bubbly Tasting
​$45.00 + Tax
Our new Sweet & Bubbly flight caters to those who prefer sweeter wines. This tasting consists of our pink Cuvée Burt Sparkling Wine, Merlot Rosé, and Late Harvest Sauvignon Blanc. Finished off with our Mamma Maria's White & Red Ports, to end your tasting with a full-bodied, sweet dry finish.

Reserve Cabernet Sauvignon Tasting
​$50.00 + Tax
The Reserve Cabernet Sauvignon Tasting is the most exclusive experience offered at Robledo Family Winery. This tasting includes four reserve Cabernet Sauvignon from Napa Valley. Learn about our significant family history through this all-cabernet sauvignon tasting and why it's a family favorite.
Book Now
*For parties of 7 or more please call 888 939 6903 to make a reservation, Monday through Friday 9-5 pm*